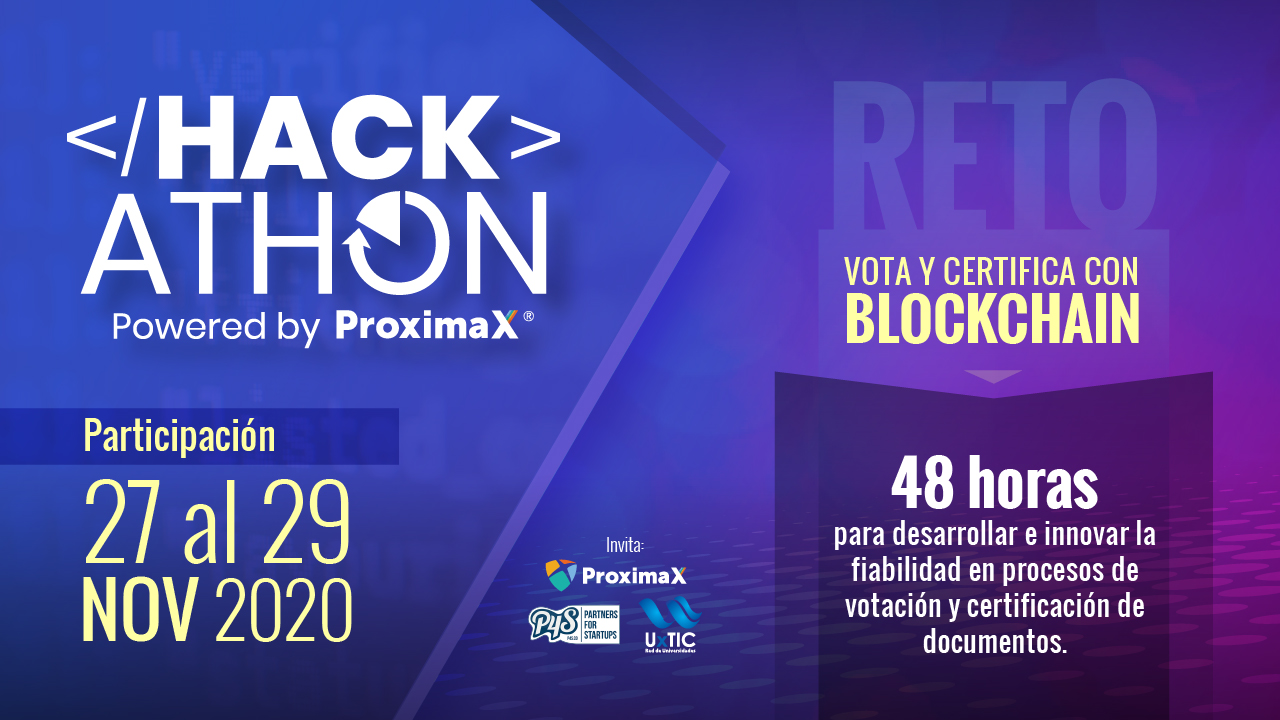 ProximaX joins UxTIC and P4s in hosting a hackathon made up of students and teachers from different universities in Latin America from November 27 to 29.
The Hackathon ProximaX aims to motivate participating teams to demonstrate how blockchain technology can positively impact the world by benefiting people's lives through the use of the Sirius platform. This activity seeks to promote the use of the latest generation technologies within the academic sector and identify potential talents in the development area.
We invite you to participate!
Know the challenges
Challenge 1: Voting platform
In the wake of the global crisis, most governments are under close citizen scrutiny. It is increasingly common to blame the voting system by the electorate and the increase in fraudulent voting. The purpose of this challenge is to demonstrate that through ProximaX Sirius technology, the transparency, security, and efficiency of traditional voting systems can be increased.
Challenge 2: Document certification
One of the main problems of today's Institutions and Governments is the management and notarization of legal documents. It is finding it difficult to navigate in an increasingly digital and more connected world. In addition, the ease with which users can obtain editing and counterfeiting tools is added. With this challenge, we want you to show us how you would solve this problem with Sirius Blockchain and a little originality.
Sign up here:
For more information:
About the organizers
UxTIC
It is a network of universities that promotes research in information and communication technologies.
P4S
It is a community of entrepreneurship and corporate innovation that organizes events in several cities and has thousands of users in Latin America.