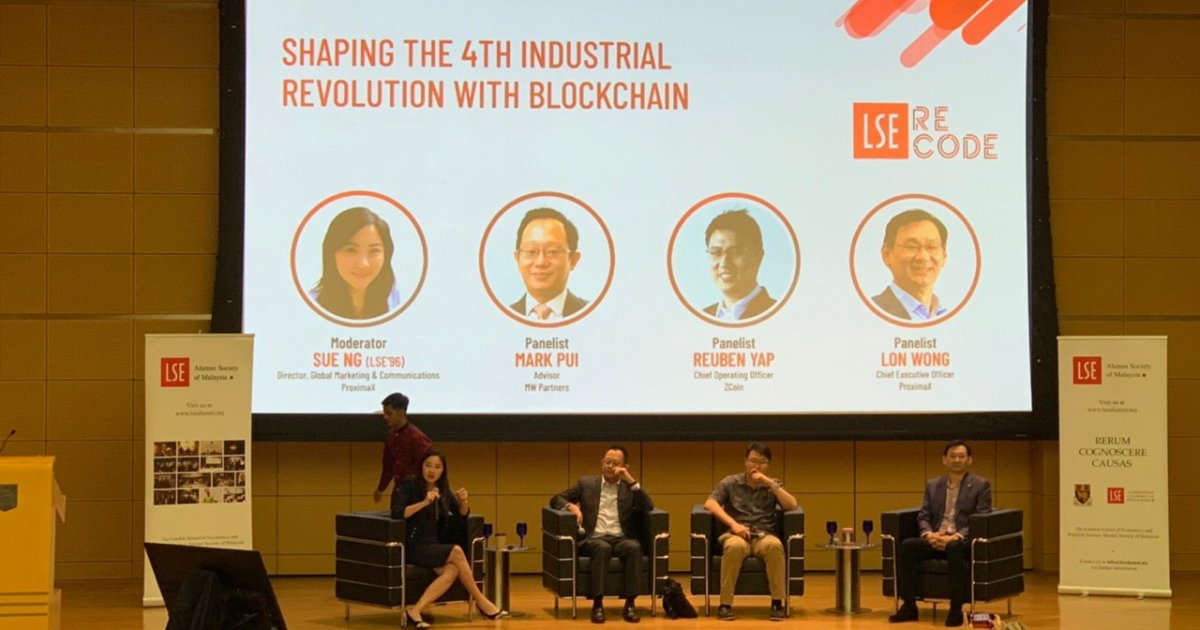 ProximaX was honoured to be part of the LSE ReCode Tech Conference 2019 organized by the London School of Economics alumni in Kuala Lumpur last week.
The inaugural conference, which was attended by Dame Minouche Shafik, Director of the LSE and former the Deputy Governor of the Bank of England was aimed at providing a platform for LSE alumni corporates to explore corporate innovation with a special focus on fintech and blockchain.
Sue Ng, Director of Global Marketing and Communications moderated a panel discussion titled, "Shaping the 4th Industrial Revolution with Blockchain". The panel comprised of experienced blockchain leaders from Malaysia including Mark Pui from MW Partners, Reuben Yap, COO of ZCoin and our very own Lon Wong, CEO of ProximaX.
The panel discussed how blockchain technology will impact 4th Industrial Revolution ("4IR"). Lon and Mark explained that blockchain will be an invisible core player in this era of technological revolution. Lon further said that a blockchain-powered technology stack such as ProximaX Sirius would be a good development platform to complement 4IR.
The panel also highlighted a dearth of talent in the country and that in order to support 4IR it is imperative for Malaysia to develop talent locally.
ProximaX and two of its partners, BESC and Abundent also set up booths at the conference's Houghton Street Tech Showcase which was visited by many of the 200 plus conference attendees.