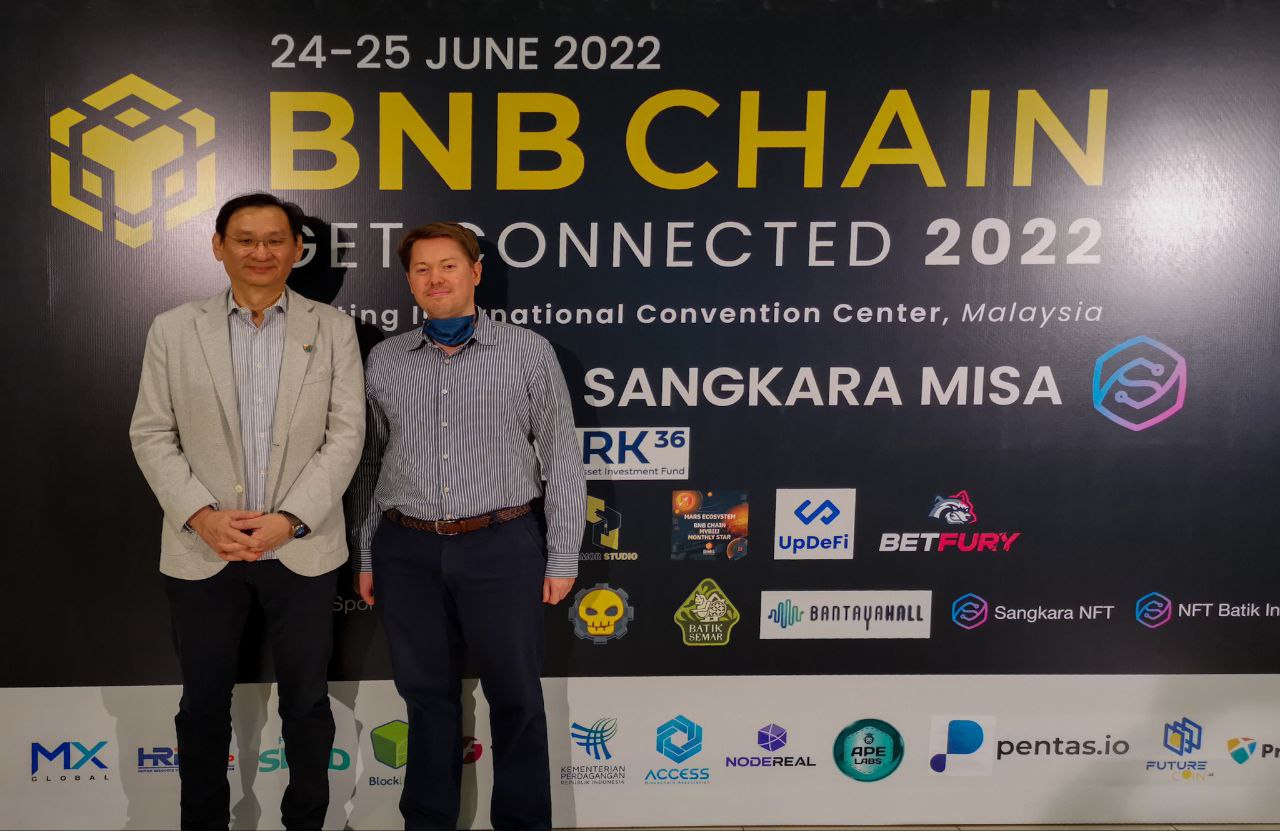 Genting International Convention Centre, Kuala Lumpur / 24th & 25th June 2022 – we were honoured to be part of the Malaysia International Blockchain Get Connected Conference organized by BNB Chain last week.
Sponsored primarily by Indonesian company Sangkara Misa, the event featured over 12 distinguished speakers from various facets of the blockchain and crypto space, ranging from defi apps to crypto exchanges to blockchain platforms.

Both CEO of Xarcade, Otto Von Nostitz, and our founder, Lon Wong, were amongst the invited speakers during this event. Otto took to the stage in the morning to introduce Xarcade, a unique video game tokenization and distribution platform which allows for seamless blockchaining of games. Otto also touched on the future of Xarcade, a metaverse called MetaXar.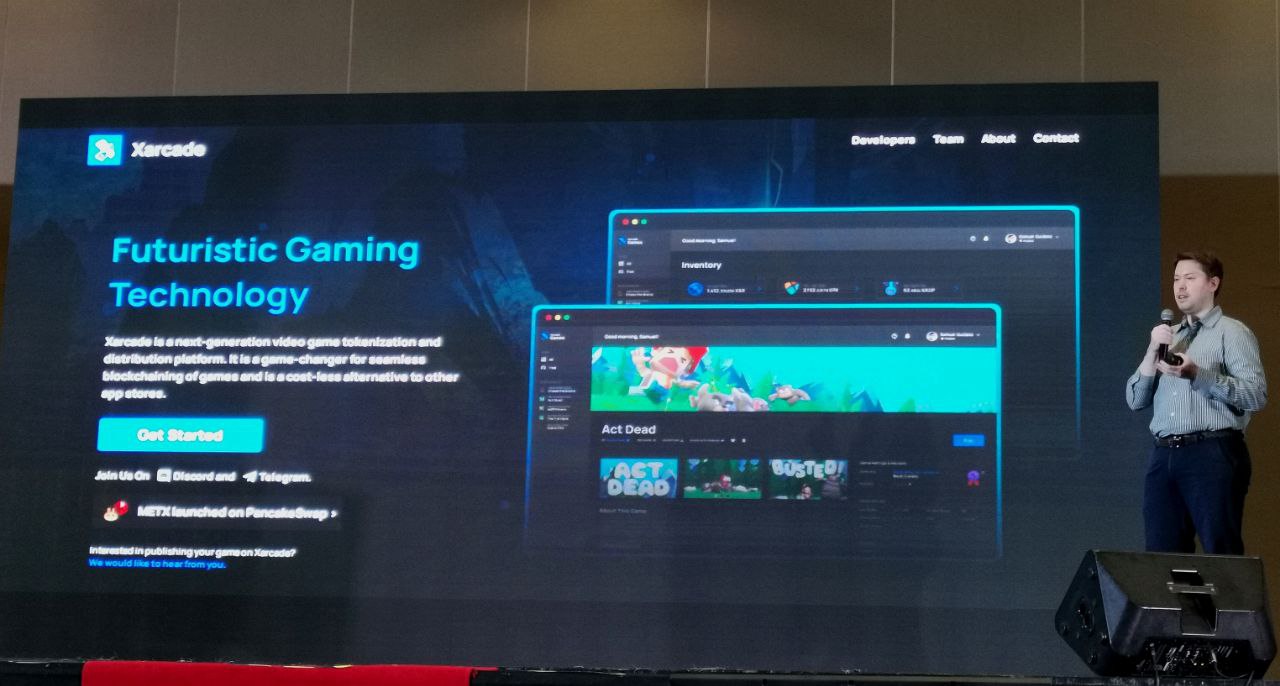 Lon's talk was more technical, where he covered the topic of crosschain swaps and its security. Lon explained how crosschain transactions in ProximaX are conducted differently from what is practised by the industry at large. In ProximaX, crosschain swaps are bridged directly between parties without the use of any smart contract. The benefit of this methodology is that the security of the crosschain transaction no longer depends on the quality or programming of the smart contract, albeit it is more centralized. It was ironic that a mere few hours before Lon's talk and unbeknownst to him (and many in the audience), hackers had stolen $100million from Harmony's smart contract dependent bridge, Horizon. As Lon said in his presentation, the security of a crosschain transaction is "only as good as its smart contract".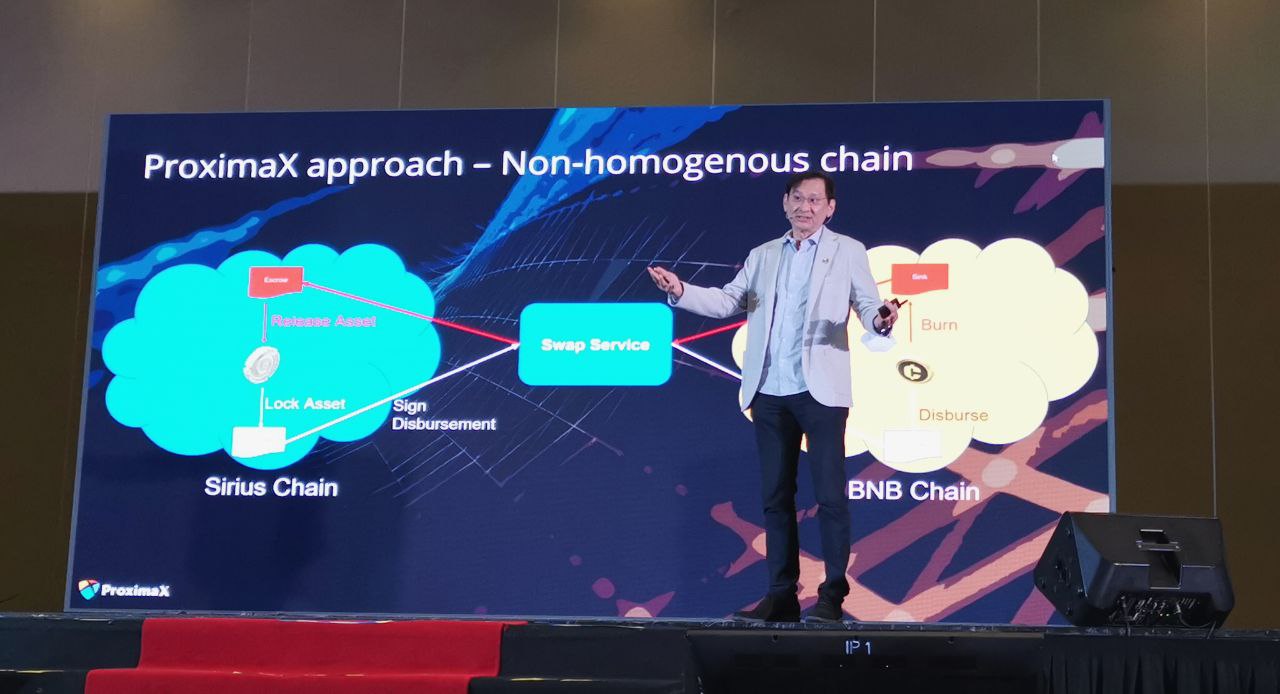 One of the highlights of the BNB Chain Get Connected Conference was the talk by Indonesia's Deputy Minister of Trade, Dr. Jerry Sambuaga, who charmed the audience with his enthusiasm and knowledge about the crypto industry. He encouraged Indonesian crypto players to continuously innovate and educate the public so that crypto could be used as a bona fide investment instrument. He emphasized that Indonesia has a huge potential as a market given its demography that supports the development and progress of the crypto industry. "We cannot hold progress in technology, but we can choose what is good and what is not by providing sufficient education and clear protection for all industry stakeholders," Dr. Jerry Sambuaga.

This conference also gave the audience and speakers from both Malaysia and Indonesia to network and get to know one another with the hope of fostering closer cooperation between industry players from both countries. We would like to take this opportunity to thank the BNB Chain for organizing this lively conference and look forward to attending and contributing to future events!